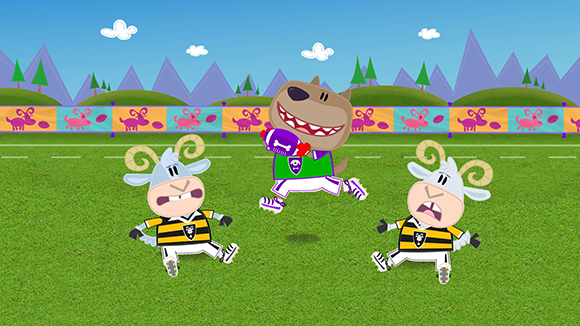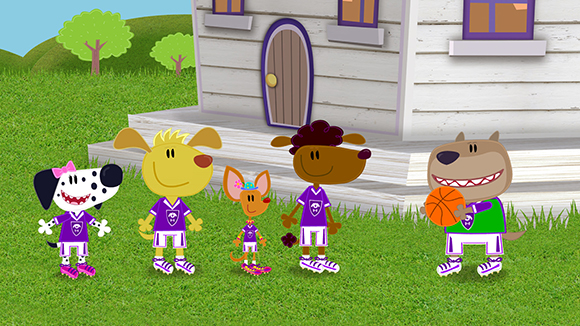 Footy Pups Series2 – Dot to Dot
Studio43 have been working along side our friends at Dot To Dot Productions on the second series of Footy Pups. We built all of the CelAction2D character rig as well as animating and compositing all of the live-action/animation scenes where the pups interact with Rachael and the teams.
This season the Pups are trying there paws at lots of different and exciting sports !