HORRIBLE HISTORIES®

Series 6

Lion Television

CBBC
CelAction2D Series artwork, character rigging, storyboarding & animation

WHAT WE DID
Now on our 6th series of this wonderful show which is produced by Lion Television. We designed and rigged characters and backgrounds that we used for the Animated sketches, titles and character links.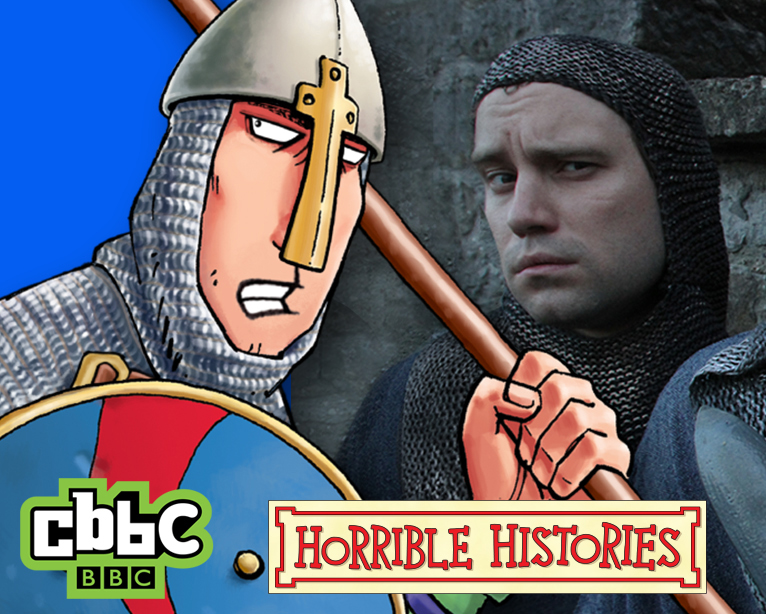 HOW WE WORK
Initially we will work from scripts to storyboard the sketches before moving on to the animation once we have recieved the final voice records.
TITLES
As welll as emulating Martin Brown's art style for all of the new characters designs, we also match Horrible Histories typographic style when creating the title logos through out the shows.
FUN FACT
Chris , Shaun and Tim have been animating as well as designing backgrounds and characters for the award winning Horrible Histores® series since its inception.
STORYBOARDS
We plan and draw a storyboard for each of the animated sketches in the show which we then use as a basis to create the animatics and animation from.