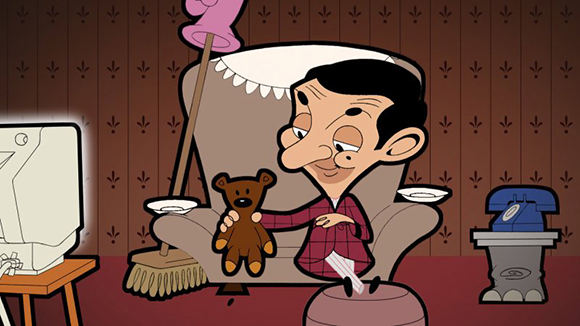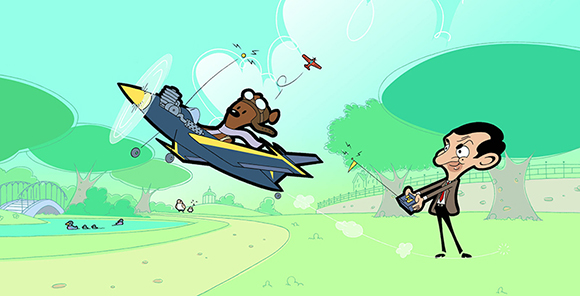 Mr Bean – Tiger Aspects
In July 2013 Studio43 Started developing Advanced CelAction 2D character rigs and animation techniques to match the hand drawn style and fluidity of the original Mr Bean series In association with Tiger Aspects Productions.
We were very honored to have been asked to develop and built the rigs for the main cast including:
Mr Bean
Teddy
Mrs Wicket
Scrapper 'the cat'
Miss Wince
Irma (Mr Beans Lady friend)
The Queen
Corgi
Butler
The wonderful Fox
Bruisers Dog
We continue to develop bespoke rigging techniques and further train and support the massive in-house team at Tiger Aspects Productions with the new animated series of Mr Bean from our studio in Leighton Buzzard.
Below are some Initial proof of concept animation tests to demonstrate the potential speed and fluidity of the CelAction2D rigs that we developed for the new Mr Bean Series.