Studio43 are a UK based animation production company who specialise in 2D animation series production. Our team have been at the forefront of CelAction 2D character rigging and animation worldwide since early 2000. We are continuously developing new innovative character rigging and animation techniques that push the boundaries of what can be achieved, whilst treading the fine line in balancing budget constraints with the artistic ambitions of both our clients and ourselves to maintain the highest standards of animation production.
The Team:
The Team at Studio43 are fronted by Shaun Blake, Chris Scott and Tim Fancourt. Who are highly skilled and talented traditional animation artists with many years of experience wielding their pencils at light boxes, thumbing through reams of dope sheets, picking plastacine from under their nails, exposing film one frame at a time on numerous projects and productions over the years.
Expertise:
Our expertise covers all aspects of production including the dark arts of animation production budgeting, scheduling and management. We can setup all aspects of an effective animation production pipeline from initial concept designs to the finer details of character rigging, series animation, rendering, post production compositing and effects. We can even cover multiple application software training and support.
Experience:
With experience gained on 6 series of the multi-award winning Horrible Histories (Citrus Television – Lion Television -CBBC), The Day Henry Met.. -(Wiggleywoo – RTEjr – Nickjr) , Mr Bean – (Tiger Aspects – ITV), Footy Pups – (Dot to Dot – Cbeebies), Horrible Science – (Toff Media – Hat Trick – CITV), ( Jedwards Big Adventure – (Initial – CBBC),  The Cow that Almost Missed Christmas (Cbeebies), 5 series of the award winning 2DTV (ITV1), I Am Not An Animal – (BBC2), Poetry Pie – (Cbeebies), pilots for Disney and Klascy Csupo, numerous title sequences, adverts, Illustrations and short films.
Development:
Studio43 continue to develop and add to their unique slate of IP creations so watch this space for updates as these projects progress from paper proposals to fully fledged on screen animation productions.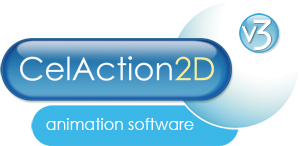 Company Directors